Ryan W. Shepherd, PhD (Chief Executive Officer)
Dr. Ryan Shepherd received a BA in Organismal Biology from Beloit College (Beloit, WI) and a PhD in Plant Biochemistry and Molecular Biology from the University of Kentucky (Lexington, KY).  He has 4 years of postdoctoral research experience at the University of California-Berkeley, including 2 years as a National Science Foundation Postdoctoral Fellow in Microbial Biology, and has authored numerous peer-reviewed articles on topics relating to plant surfaces and pathogen control. He is an also an adjunct assistant professor in the Department of Plant Pathology at the University of Wisconsin-Madison.
George J. Wagner, PhD (Chief Scientific Officer)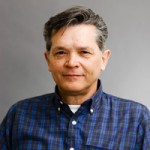 Dr. George Wagner has been a professor at the University of Kentucky(Lexington, KY) for over 25 years, where he has intensively studied leaf surface biochemistry and the biosynthetic mechanisms of secreting glandular trichomes and Phylloplane biology.  Dr. Wagner has authored almost 100 peer-reviewed journal articles and book chapters and dozens of patents and patent applications.
Colin Shepherd, PhD, MBA
Dr. Colin Shepherd is serving as business adviser for PhylloTech. Dr. Shepherd has published papers on the optimization of transgene expression in plants using novel synthetic promoters. In 2006 Dr. Shepherd founded AimsBio, a agricultural analytics service provider that provided high-throughput analytics primarily to the Ag industry. From 2009 to 2011 Dr. Shepherd served as the COO of PhyhlloTech and assisted in its early growth. From 2011 to the present, Dr. Shepherd has been serving as the Chief Financial Officer of Siva Therapeutics Inc. based in Boulder, CO. Dr. Shepherd received a BS in Agricultural Biotechnology from theUniversity of Kentucky (Lexington, KY), a PhD in Genetics from Iowa State University (Ames, IA), and an MBA from Iowa State University(Ames, IA).